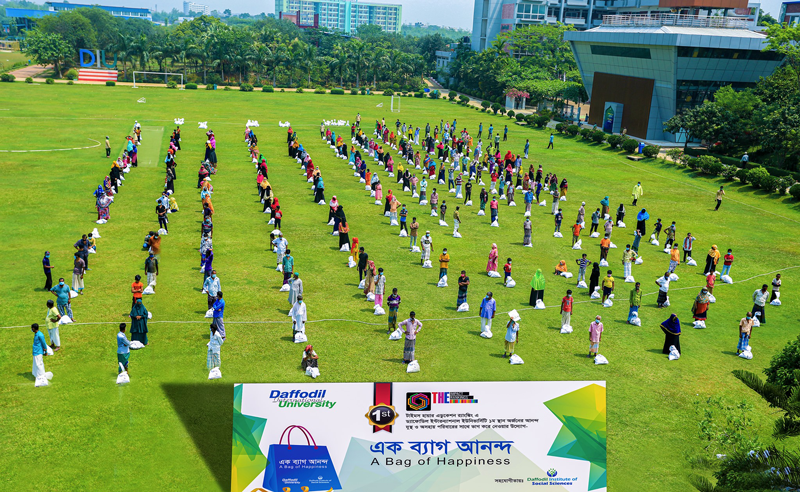 To mark the holy Eid-Ul-Fitr and to celebrate the achievement of its fist position among universities ranked by the Times Higher Education Impact Rankings-2021, Daffodil International University distributed "A bag of happiness" among 3000 poor people of different places of Bangladesh maintaining properly the social distancing and health guidelines.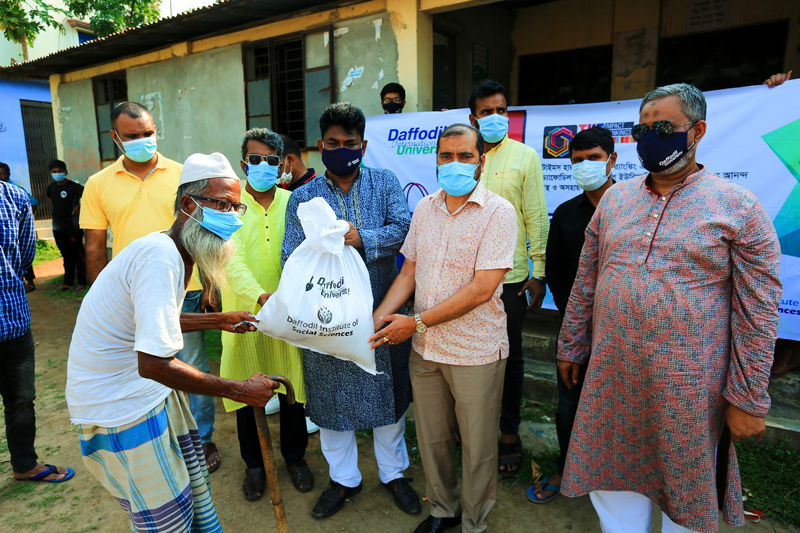 DIU believes that the real celebration of the international recognition and achievement is to share the happiness with others in such an innovative way which is not generally practiced. A Bag of Happiness is such an initiative that Daffodil International University initiated to celebrate DIU's achievement of the top position among universities ranked from Bangladesh and ranked within top 400 global universities in the recently announced Times Higher Education Impact Rankings 2021 for its sustainable and environment-friendly initiatives and activities towards achieving the SDGs of the UN.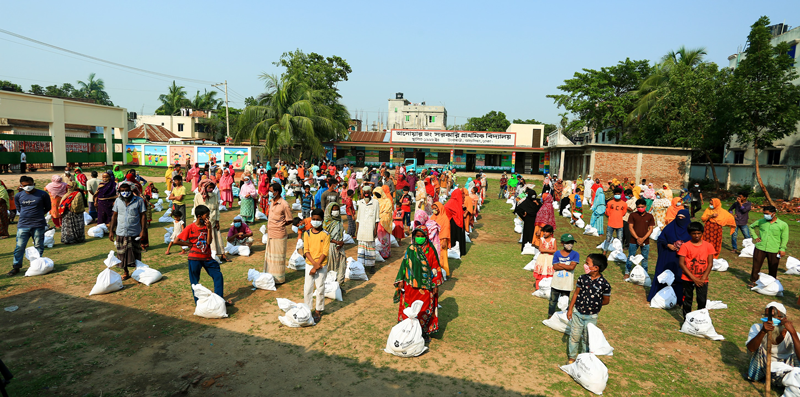 Due to the COVID-19 situation, a lot of people have lost their jobs and are now leading a miserable life. Bearing this in mind, DIU took the innovative way of celebrating its global rankings achievement through distributing a bag of happiness containing daily necessities of a family like: rice, potato, lentil, oil, onion, sugar, Lassa semai etc.
It was an honor and pride moment for the DIU to share the achievement with the art of celebration and took the initiative to make it more memorable through distributing 3000 bags of happiness with 3000 families. Our objective was to do something which may have an impact on society and also create value through the Art of Celebration. Times Higher Education Impact Rankings was given to DIU due to its impact and contribution towards the society, environment and the sustainable development goals set by the United Nations. The way of celebration of the achievement of the rankings was also very impactful towards the society.
Besides, DIU and Daffodil Family also distributed "A bag of happiness" among its Office Staff (Below Officer grade), Drivers, Security guards and Cleaning staff etc.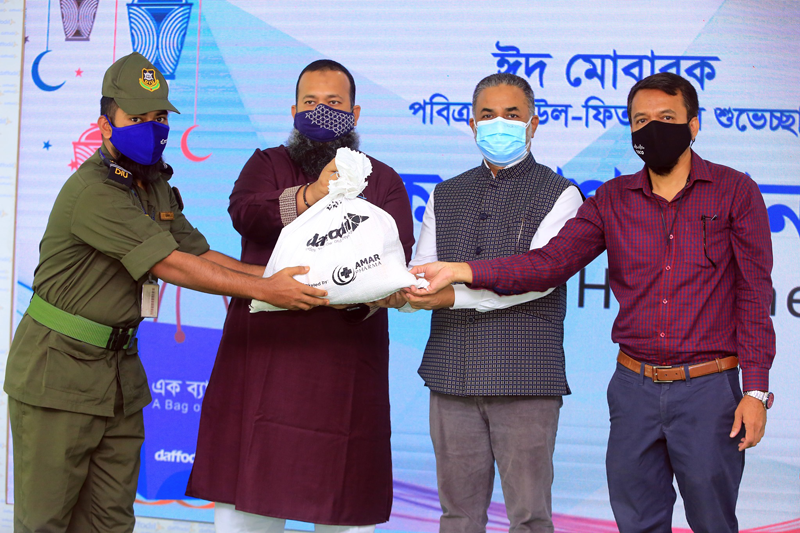 The DIU Voluntary Service Club provided all sorts of support and cooperation during the distribution of the bag of happiness.