DIU students promise at a Press Conference Our Parents will always be with us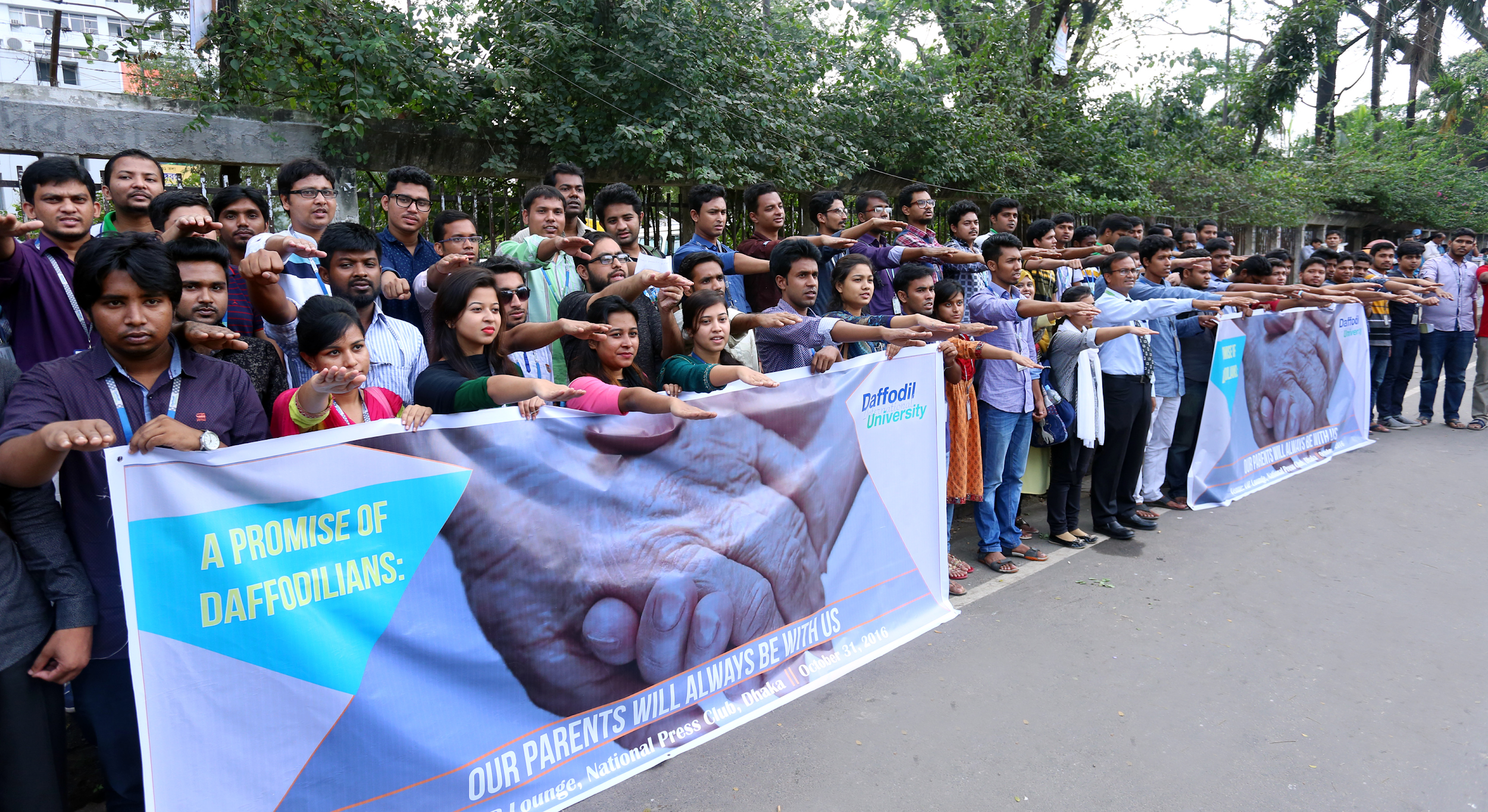 Students of Daffodil International University (DIU) take oaths to keep their parents always with them; they would never send them to old home. They took this oath today on October 31, 2016 at a Meet the Press titled "A Promise of Daffodilians: Our Parents will always be with us" was held at National Press Club VIP Lounge. In this regard, students of Daffodil International University in association with the Directorate of Students' Affair, DIU and Ageing Support Forum brought out a Cycle Rally from the main campus to National Press Club and hold a Press Conference there. Rashedul Islam-student of Journalism and Mass Communication (JMC) Department of Daffodil International University presided over the press conference. Kazi Mezbaur Rahman Mishu-final year student of BBA conducted the oath taking program and Asifur Rahman Pias of JMC department forecasted the future action plan. The Press Conference was also addressed by Tanveer Ahmed Khan, Gazi Anisur Rahman ,Sumona Islam and Shamima Akter. At the press conference the students swear in that they would always be with their parents and would not sent them to Old home at any circumstances rather they would be more attentive to take care of them as a part of their family and social responsibility. Beside this they would play the role to create strong social movement for building awareness about the rights and services for the elderly people of the society.

The students were made aware of the rights of parents on them. They were encouraged to uphold the family bonding . The students got motivated and made promise to take care of their parents and keep their parents with them in their old age . This will encourage the young generation to rebuild the family bonding and based on that a society with care, dignity and responsibility will be developed.