'Are You the Next Startup' program at DIU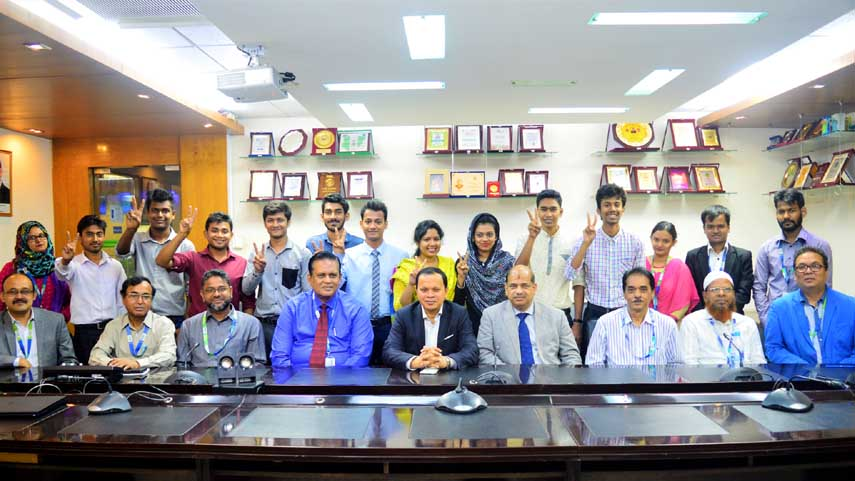 A total of 10 candidates got the scholarship under "Are You the Next Startup" in the second phase. The scholarship winners will have a chance to complete 4 years graduation program on Bachelor of Entrepreneurship from the Department of Entrepreneurship of Daffodil International University through availing the scholarship under the name after eminent Entrepreneurs of Bangladesh.
Department of Innovation and Entrepreneurship of DIU has taken an initiative to develop 500 new Entrepreneurs (30 percent women entrepreneurship) in the country within next 5 years under the project titled "Are You the Next Startup?" to foster the national economy of our country by creating new entrepreneurs.

Under this project best quality Young stars are found out from all over the country through continuous screening and finally are provided 100 percent scholarship in the name of country's renowned 10 industrialists as well as all sorts of logistic supports and cooperation will be extended towards them until and unless becoming a successful entrepreneur.
The poor but meritorious students with mentality to become entrepreneur, are being motivated to study with the assistance of DIU. After graduation, they will be able to establish their own business and employ others there which will solve the unemployment problem of the society as well as the standard of living will be enhanced.