Discussion session on "Dementia Control & Prevention"
A discussion session on "Dementia Control & Prevention" was held at Shataiu Prangan at Dhanmondi Lake View. Daffodil International University (DIU) and Sir William Beveridge Foundation jointly organized the discussion session. Dementia is now a growing problem in our country and stressed on to prevent Dementia from right now and create social awareness to control it. The discussants urged the social services organizations to come forward with effective programs to eradicate Dementia to ensure quality life for the elders. The discussants also appreciated Sir William Beveridge Foundation, Bangladesh for taking initiative to control and prevent Dementia. Professor Dr. M. Lutfar Rahman, Vice Chancellor, Daffodil International University was present in the program as chief guest.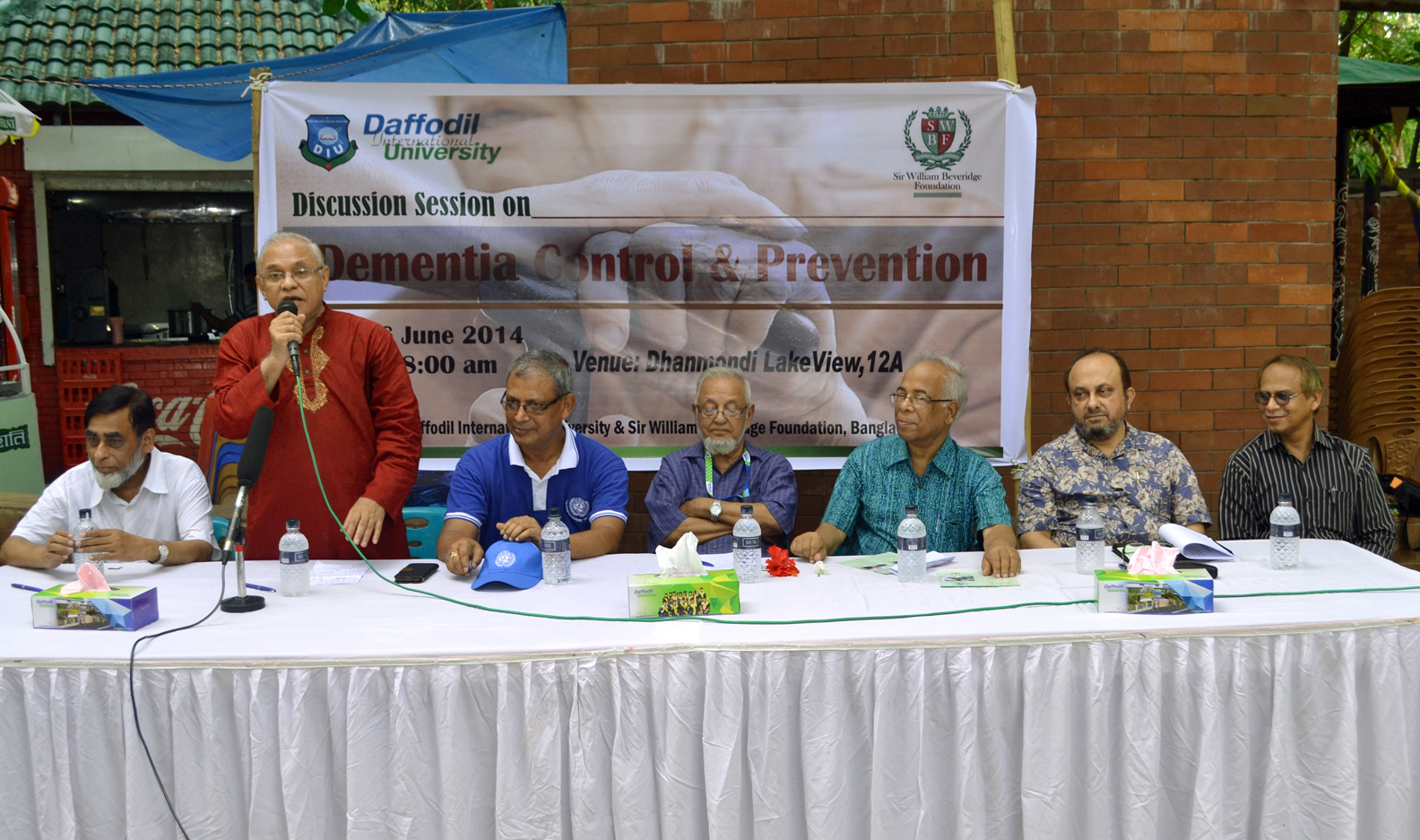 The research on Dementia Related Problems and Prevention will help to identify the reasons behind dementia and their possible remedial measures to safeguard elderly people suffering from dementia. The government authority will also get direction for future initiative in this regard based on the outcome of the study.