Establishing Expert Retired People's Association (ERPA)-Bangladesh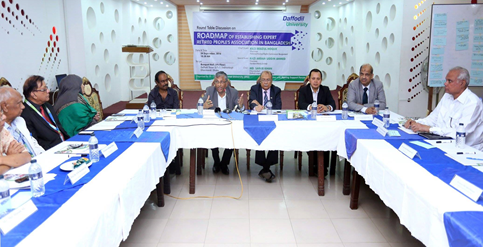 Daffodil International University, as one of the leading private universities of the country, has established an association namely: Expert Retired People's Association (ERPA)-Bangladesh. The ERPA-Bangladesh is a new platform for effectively utilizing the expertise, experience, talents and skills of the senior citizens as well as the active retired people of the country. Mission of ERPA-BD is to provide the necessary tools, skills, expertise, practical knowledge and support to different industrial and research-based needs/requirements to help them utilize their full potential, thus enabling them to elevate their brand image, professionalism, social development and reputation as well as to contribute to the national economy.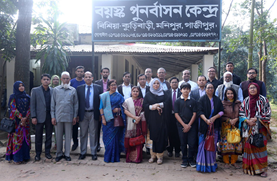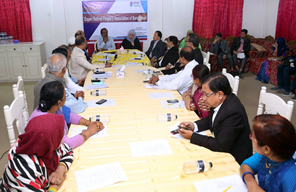 This is a noble initiative under Daffodil International University. ERPA-BD maintains a database of members with individual expertise, skills and experiences. Individuals, companies, government agencies or private organizations can contact the central office of ERPA-BD and tap into the huge pool of expertise relevant to their special needs. The pool of experts from various district chapters of ERPA-BD will provide necessary consultancy or services if required locally.

Consultancy and Advocacy
Networking among Experts
Communication and Information
Club facility
Project implementation
Social development
Database of wide range of expert people and organizations
Serving clients of different needs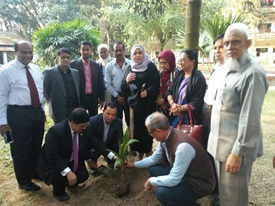 Utilizing the senior citizens with diversified background and expertise in socio-economic research and development
developing Entrepreneurship drive
Involving the retired expert people in various significant projects for socio-economic development
Bringing world-class standards of professionalism and a strong corporate identity with the technical skills and knowledge of retired experts.
Providing need-based and analytical training by the expert of relevant fields to different stakeholders including the corporate training programs
Assisting in developing business strategy for different industries focusing on their specific objectives to reach the respective target markets
Developing marketing concept for brand-building and reputation management for enhanced business opportunities