Green Transport Celebration and Tree Plantation held at Permanent Campus of Daffodil International University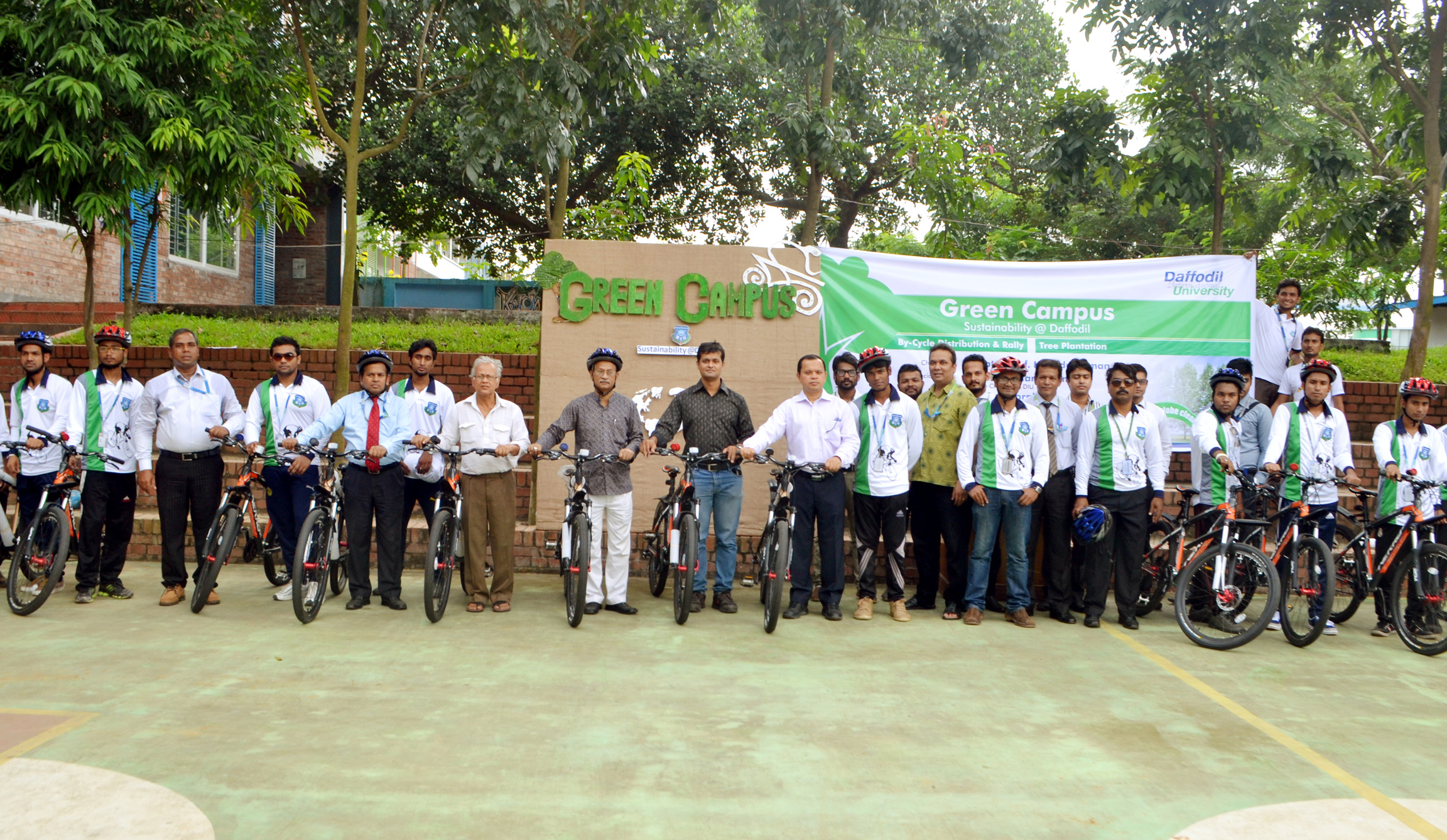 As a sensible and innovative part of Academic Social Responsibility, Daffodil International University (DIU) promotes green campus for ensuring sustainability. In this regard, Daffodil International University has taken a contemporary initiative by celebrating green transport distribution among promising students and arranging Tree Plantation program on 17 October 2015 at Permanent Campus to make the campus greener.
Renowned Sculptor Prof. Hamiduzzaman Khan was present as chief guest in the program. Mr. Md. Sabur Khan, Honorable Chairman, Board of Trustees, DIU was present as the Guest of Honor while Professor Dr. Golam Rahman, Pro-Vice Chancellor, DIU and Mr. Musa Ibrahim, 1st Bangladeshi to reach the summit of Mount Everest were present as the special guests. Presided over by Dr. Mostofa Kamal, Director, Permanent Campus, the program was also addressed by Dr. A B M Kamal Pasha, Head, Department of Environmental Science and Disaster Management.

This initiative helped students engraving into their soul a sense of creating sustainable world to challenge against the climate change.
Green transport distribution among promising students and tree plantation will help to make the campus greener and sustainable.
The environment and nature will get relief of pollution as environment-friendly transport (bicycle) was distributed to students
It helped students get motivated to think for the environmental sustainability . It will help students in keeping themselves healthy as cycling is one of the best media to keep one fit for the challenges.