Parents Talk on "Our Parents Our Heroes"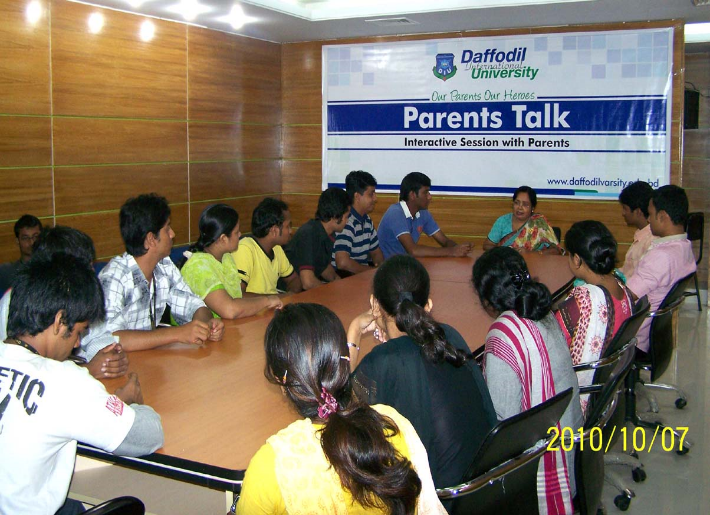 Career Development Center (CDC) of Daffodil International University has taken an initiative of organizing series of discussion session with the Parents titled "Our Parents Our Heroes". Popular topics included Relationship at different levels, Support for effective study and career, internship and others discussed in an intimate environment for ensuring joint responsibility to build future generation. In order to improve the social values and build morale character of the students Career Development Center organized this type of discussion session. In the opening day October 11, 2010, Ms. Anowara Begum, mother of Farzana Nazira, a student of BBA 10th Batch was present as the guest speaker.

The initiative encouraged and motivated the students and parents to strengthen the relationship between them. This will have positive impact on students' study and will motivate them to avoid bad companies, bad habits and to build their career in right track.