Pragati Life hands over insurance claim cheque to DIU Employee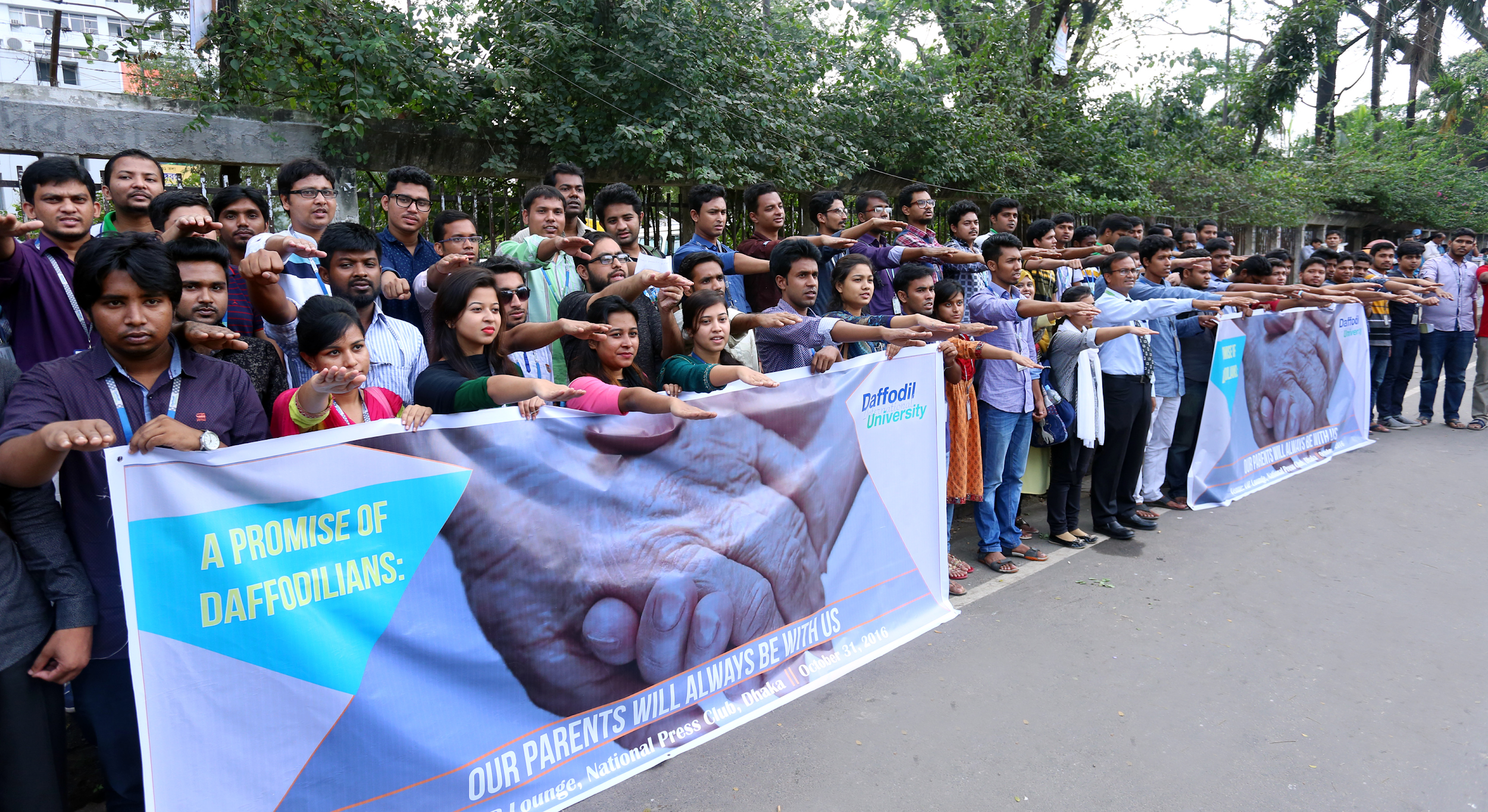 Prof. Dr. Yousuf Mahabub Ul Islam, Vice Chancellor, Daffodil International University handed over a cheque of One Lac Taka (insurance claim) to Mrs. Rahima Begum, wife of Late Md. Abdul Gafur Miji (DIU employee) who died on June 07, 2016. Mr. Hamidul Haque Khan, Treasurer, Prof. Dr. Engineer A K M Fazlul Haque, Registrar, Mr. Mominul Haque Majumder, Director (Finance & Accounts), Md. Ishaq Miji, Deputy Registrar, Rezaul Karim Masud, Assistant Director (F&A) of Daffodil International University, Md. Rafiqul Alam Bhuyan, Assistant Managing Director & Head of Group Life Insurance and Syedul Hasan Rubel, Senior Assistant General Manager of Progati Life Insurance Ltd. were present during handing over the cheque.

This may be mentioned here that for the implementation of a scheme of Group Life Insurance whereby all the permanent employees of the Daffodil International University were to be insured, an agreement was signed between Daffodil International University and Pragati Life Insurance Limited on July 15, 2014. Under this agreement all the permanent employees of Daffodil International University are brought under risk coverage (Death Benefit, Survival Benefit and Supplementary coverage through Group Life Insurance with 100% Refund of Premium including Accidental Death (AD), Permanent Total Disability (PTD) and Permanent Partial Disability (PPD). This insurance facility has been playing a role in risk coverage of DIU faculty and administrative employees.