Daffodil International University announces Scholarship for Talha & Hands over insurance risk coverage cheque of Tk. 5 Lac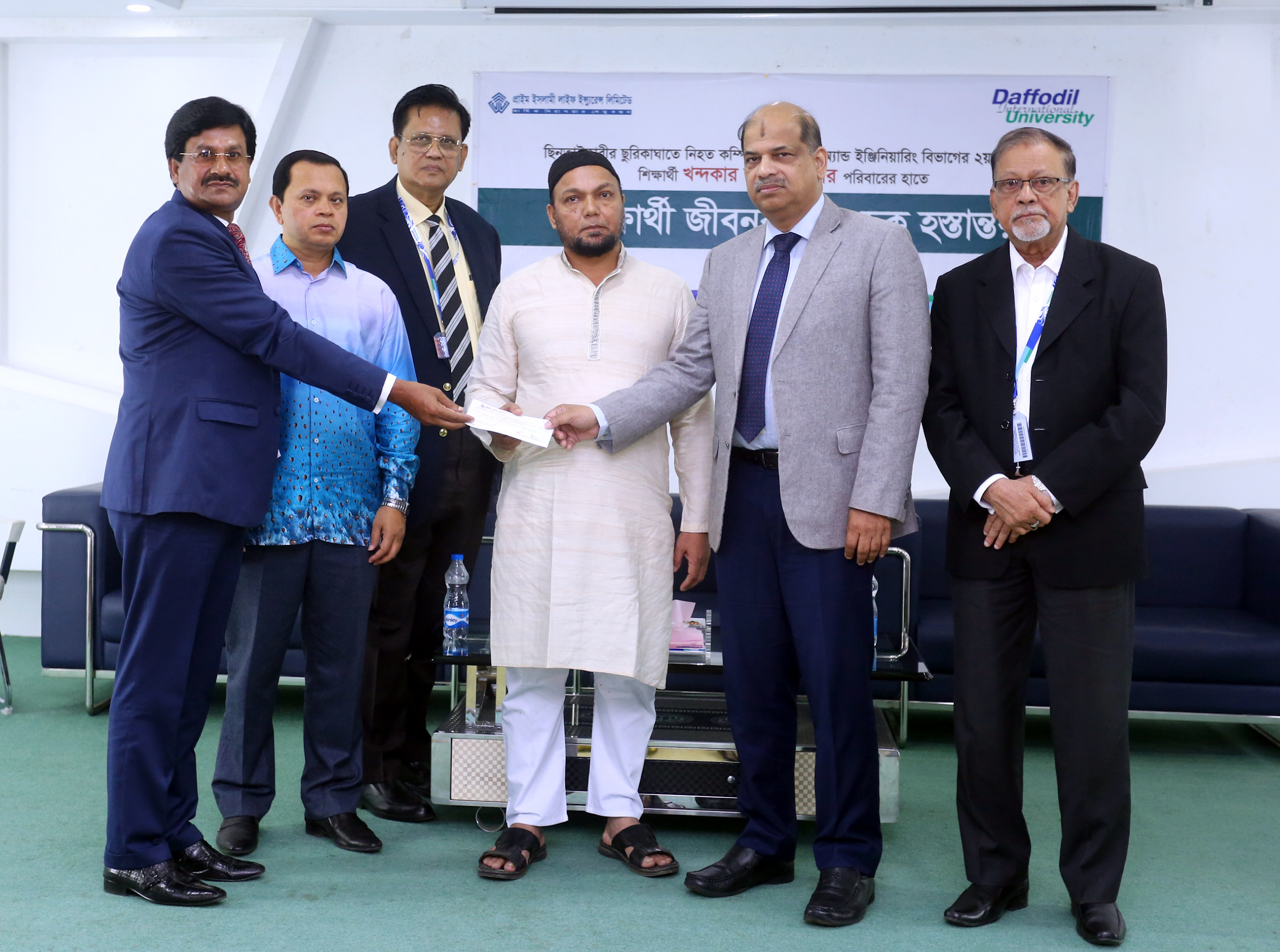 Daffodil International University announces an educational scholarship naming after Khondoker Abu Talha who was killed by the muggers when he was trying to stop and catch several muggers. Beside this, the university authority handed over a cheque of Tk. 5 lac of Prime Islami Life Insurance Ltd. as student life insurance coverage to his father Abu Reaz Md. Nuruddin Khondoker. Mr. Md. Sabur Khan, Chairman, Board of Trustees, Daffodil International University was present as the chief guest at the program.
Mr. Anisur Rahman Mia, Assistant Managing Director, Prime Islami Life Insurance said that there is no property in the world that can fulfill Talha's fathers ruin. Even then Prime Islami Life Insurance is feeling proud to standing beside this family. He urged all other universities to come forward to follow the example of Daffodil International University for risk coverage of their student's life.

This facility encourages the students to complete their study with assurance of risk coverage at DIU. It will help to build a society with courage, dignity and protest against any undue activities in the society.